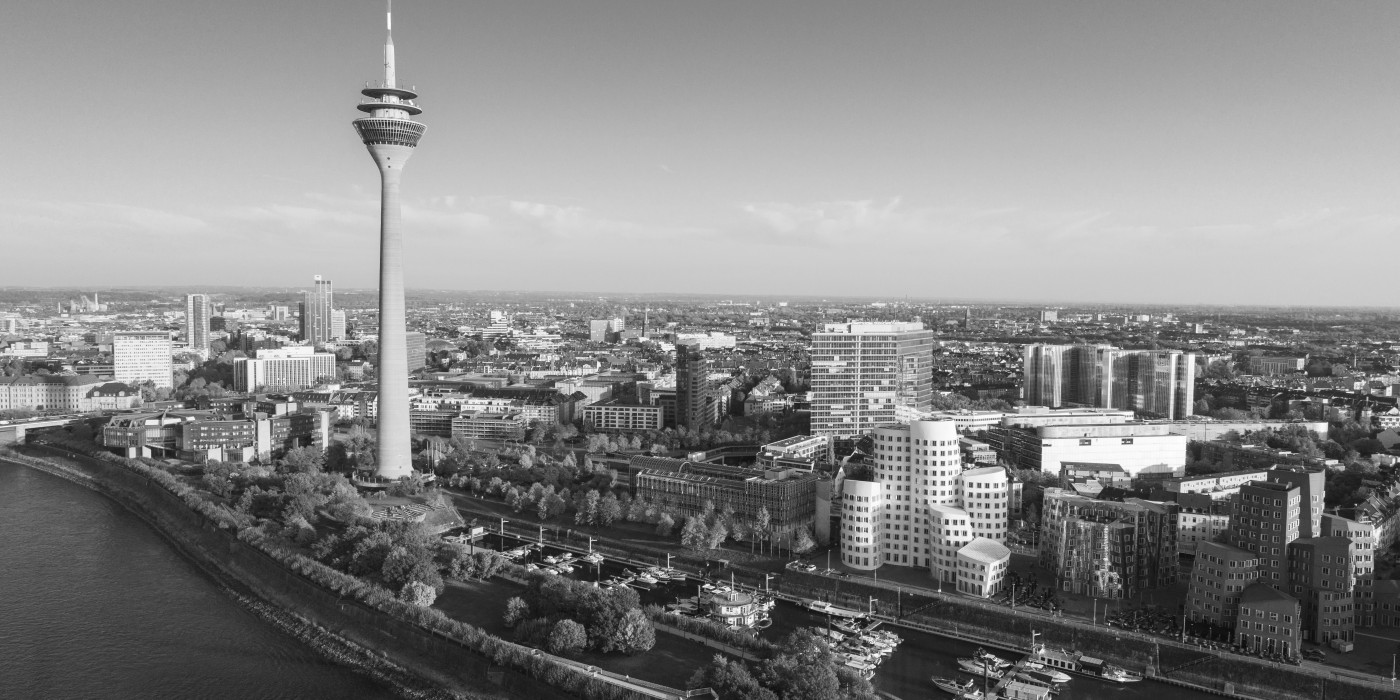 Your competent partner in economic consultancy services regarding matters of competition and regulatory policy.
About us
Based in the heart of Düsseldorf, Germany, we advise public and private institutions on all aspects of competition and regulatory policy. What began as a spin-off of the Düsseldorf Institute for Competition Economics (DICE) of Heinrich Heine University under the name DICE Consult GmbH will continue as Düsseldorf Competition Economics GmbH from 31 March 2023.
We can help you with merger cases, cartels and horizontal agreements, damage quantification, abuse proceedings, market delineation, sector and market analyses as well as with all other questions relating to competition and regulation . As a consulting boutique, we guarantee close partnership-based contact with our consultants, fast decision-making processes through flat hierarchies, customized service and first-class consulting quality. Based on in-depth market knowledge, coupled with scientific expertise and robust econometric as well as economic analyses, and our extensive experience in the workings of competition and regulatory authorities, we produce precisely tailored, clearly and comprehensibly formulated expert opinions for our clients.
Our team of highly qualified economists is led by our experienced managing director and also benefits from our partners who are professors at the Düsseldorf Institute for Competition Economics (DICE) at the Heinrich Heine University in Düsseldorf - the leading academic center for competition economics in Germany - and are among the leading experts on competition issues both nationally and internationally.
Our Team
Our consultants are a well-practiced team and highly experienced in the application of quantitative methods to competition economics issues. They combine theory with practical experience and are familiar with the working methods of courts and antitrust authorities. A large number of well-known companies, law firms and political institutions such as ministries, parliamentary groups or associations have already placed their trust in us.
Our Service
As a consulting boutique, Düsseldorf Competition Economics stands for economic consulting for public as well as private clients on all issues of competition and regulatory policy. Whether in merger cases, cartel damages or abuse proceedings, for example, our team provides competent advice in a spirit of partnership at all times. Our tools are comprehensive economic theories as well as quantitative methods based on a profound market knowledge.